Dams in Japan Overview2015(PDF)

       JOJI YAMAGAWA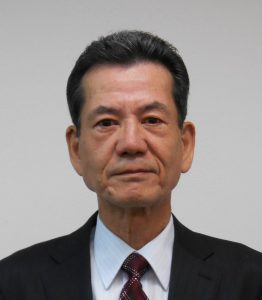 I had the great honor of being appointed to succeed President Hashimoto as the thirteenth president of the Japan Commission on Large Dams (JCOLD) at the annual general meeting of members on February 24 and subsequent board meeting. While feeling extremely humbled by this appointment, I wish to declare my readiness to give everything I have to the operation of JCOLD, a body with a long history and proud tradition. And as I step forward in this endeavor, I respectfully ask JCOLD's members and everyone else concerned for your continued support and cooperation.
This past March 4, a cornerstone-laying ceremony was held for Yamba Dam, a project that has been in the works for many years. Some twenty-five years ago, I served as director of the Yamba Dam construction office for a period of three years that began in 1991. I therefore had the honor of attending the ceremony as one of the previous directors. The experience overwhelmed me with emotion, as it was a day that had been a long time coming.
Yamba Dam became a hot topic of conversation when its groundbreaking ceremony was held two years ago, as construction was finally getting started sixty-three years after the project's launch in 1952.
Several years ago, in an act that caused considerable disruption, the Democratic Party of Japan-led government suddenly announced that it would cancel the Yamba Dam project. Over its long history, the project faced this and many other trials, but it overcame them and is now coming to fruition. Having come this far, I now look forward to its completion as soon as possible.
While Yamba Dam is probably an exceptional case, completing a dam always requires cooperation from the people in the reservoir region, including, of course, the landowners in the area to become submerged. It also requires a great deal of time for consensus-building and enormous expense. Many people are involved at each project stage—survey and planning, compensatory negotiation, and construction—and new challenges must be tackled as they arise. Indeed, it is something like a relay race, as the baton is handed off from one person to the next until the goal line is finally crossed.
The dams that are completed in this way make important contributions as vital public assets of their regions. They help reduce flood damage, realize stable water use, and develop clean energy through hydropower.
In terms of flood control, dams play a major role in reducing flood damage, as was demonstrated several years ago by the Hiyoshi Dam on the Katsura River and by four dams on the Kinu River when the river flooded. Recently, dams' functions in reducing flood damage have achieved greater recognition, in part due to the spread of information on their flood-control effects in real time via social networking services. When I think about how, until very recently, dams were viewed as being representative of wasteful public works projects, I am struck by how much things have changed.
Among the flood-control measures applied to Japan's rivers, flood control by dams remains one of the most effective. As we make our existing dams perform more effectively, I believe we must continue working to expand our flood-control capacity in ways that include redeveloping existing dams, particularly given the tough environment surrounding new dam construction.
Japan's dam construction peaked between the mid-1960s and mid-1980s. Since then, the number of newly constructed dams has fallen year by year. At the same time, the number of dams that have been in service for many years since their construction is growing. Managing the safety of those dams is becoming a pressing challenge.
In the wake of the ceiling collapse in the Chuo Expressway's Sasago Tunnel in December 2012, the government has been actively advancing measures to address aging infrastructure and extend its service life. Dams are a part of these measures, and thus the government is promoting thoroughgoing dam safety management and the preparation of service-life extension plans. Four years ago, the Ministry of Land, Infrastructure and Transport issued "comprehensive inspection guidelines" that require comprehensive inspections (which had theretofore been voluntary) on all dams that are more than thirty years old. Such inspections are in addition to routine and periodic inspections.
Moreover, the Ministry of Land, Infrastructure and Transport is currently preparing a "dam revitalization vision" that aims for the full and effective use of existing dams through means that include redevelopment.
For our part, we established "a committee on maximizing functions of existing dams" under our Technical Committee that is studying this issue. I anticipate that the results of the committee's studies will help bring the "dam revitalization vision" into sharper focus.
JCOLD is a body with a long history. As a member of the International Commission on Large Dams (ICOLD), we have promoted international exchange in dam technology by dispatching international committee members to ICOLD's technical committees at annual meetings and triennial international conferences. We have also actively publicized Japan's dam technologies through research paper presentations and technical exhibits at symposia and other gatherings. And in Japan, we have prepared dam design standards and engaged in numerous other activities that contribute to the construction and management of the nation's dams. JCOLD's membership is comprised of representatives from all dam-related fields. While I recognize that shaping technical cooperation for the construction and management of overseas dams and expanding business participation in construction work present challenges, I would like to see us continue promoting vigorous initiatives that make maximum use of JCOLD's special qualities and strengths.
The other day, very recently, there was a major story in the news involving the possible collapse of an emergency spillway at Oroville Dam, a facility managed by the California Department of Water Resources. The threat led to an evacuation order affecting some 190,000 people below the dam. Fortunately, the water level has dropped since then and the danger appears to have passed. Nonetheless, JCOLD actively gathered and provided accurate information on the event in real time. I believe that such gathering of information on overseas dams is one of JCOLD's main functions, and I intend to see that we continue responding with similar precision in the future.
I look forward to benefitting from your invaluable support and cooperation in the years to come.