To APG and EADC Members:
JCOLD is truly honored to host the 4th Asia-Pacific Group (APG) Symposium and 9th East Asian Dam Conference (EADC) in
Sapporo, Japan from September 26 to 30, 2016.
The world is now facing regionally variable shortages of energy and food caused by population growth and challenges to
the sustainable management of water resources including frequent abnormal floods and droughts, which may be thought to
be the results of the impact of climate change. To deal with these problems, various regions are striving to tackle a
variety of technical issues such as constructing new dams, improving the functions of existing dams, and appropriately
managing reservoirs. The EADC has conducted technical exchanges concerning dams in the three countries of China, Korea
and Japan, which share a common culture and monsoon climate, and will now simultaneously hold the APG symposium and
EADC. This will give the many ICOLD members from West Asia to Oceania the opportunity to exchange information, and I
am confident that it will provide the setting for an unprecedented landmark exchange of views.
The overall challenge taken up at the symposium will be "Innovative Technologies for Dams and Reservoirs toward the
Future Generations" and consisted by three themes which have been set are: (1) Innovative Technologies of Dams, (2)
Extending Service Life of Dams, and (3) Dam Safety and Risk Management
September is a pleasant season in Sapporo. I am looking forward to many of you taking part in the APG Symposium and
EADC.

Noriaki Hashimoto
Chairman of Japan Commission on Large Dams
MESSAGE FROM THE CHAIRMAN OF THE APG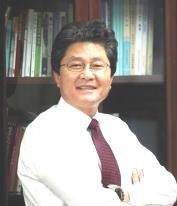 On behalf of the Asia and Australasia Zone of ICOLD, I would like to extend my deepest gratitude for being given the
opportunity to co-host the 4th Asia-Pacific Group (APG) symposium which is the follow up of the 3rd Symposium held on
June 26th, 2007 in St. Petersburg, Russia together with the 9th East Asian Area Dam conference with the
theme of "Innovative Technologies for Dams and Reservoirs Toward the Future Generation."
Thanks to the great effort by 3 NCs (KNCOLD, CHINCOLD and JCOLD), the EADC (East-Asian Area Dam Conference),
established in 2007, has expanded its membership to include more Asia-pacific Group members, as well as ICOLD members,
to its Symposium. This decision, made on October 21st, 2014 at the 8Th EADC among 3 NCs, will be
very helpful for coping with the many challenges that we encounter in Asia-Pacific Region.
Also considering the need to activate APG activity, established in 2002, the constitution was amended in a timely
manner for the purpose of strengthening its role at the Bali APG Board Meeting held on June 3rd, 2014. As
one of our quick action responses that followed the decision made at the APG Board meeting in Stavanger, Norway on
June 13th, 2015, it was suggested and approved that a joint symposium be held together with the 4th Asia-Pacific Group
(APG) symposium and 9th East Asian Area Dam conference which is to be held in Sapporo, Japan from Sep. 26
to 30, 2016.
The main purpose of the symposium is to foster and strengthen neighboring friendship between Asia-Pacific countries
since the region has a significant number of dams, almost half of dams in the world. In the years to come, many more
dams will have to be built to meet the many challenges that lie ahead.
Along with your participation, it would be greatly appreciated if you could please submit any papers and or topics
that you think would be relevant to improving the discussions at symposium.
I would like to express my sincere thanks to the organizing committee of JCOLD for the significant effort they have
made and wish to see you soon in the very beautiful city of Sapporo, Japan.
With warm regards,

Kyung-taek YUM
Chairman of Asia Pacific Group and Vice President of ICOLD